Our
Mission
Pedal Thru Youth promotes an active and healthy lifestyle among youths by donating bikes and helmets to low-income, or needy, families. PTY partners with local charities, law enforcement, and public schools to serve local communities.
Our

team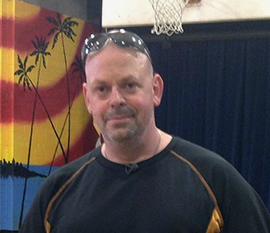 Bob "The Bike Man" Charland
Bob is the Founder of Pedal Thru Youth, Inc. He started working with children in 2003 when he lead a Girl Scout Troop for his daughter and coached her softball team. He started teaching automotive for Willie Ross School for the Deaf in 2012. Around the same time, he started fixing up bikes to donate to less fortunate kids. In 2017, after being diagnosed with a neurodegenerative disease, he decided that he wanted to create a formal organization and start donating bikes to large groups of children. Thus, the idea for Pedal Thru Youth was born. Bob has received numerous awards from local government and community agencies for his contributions to the community, including being recognized by the Springfield City Council and the Center for Human Development in 2017. He currently works and lives in Springfield, Massachusetts.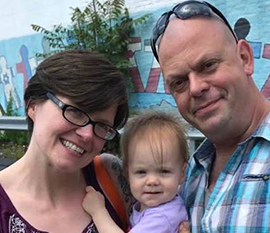 Dr. Michelle Williams
Dr. Michelle Williams joined the Pedal Thru Youth team as President and CEO in 2017. Michelle is in charge of all operations for PTY, including program services, fundraising, and administration. She earned her doctoral degree in Quantitative Psychology from the University of Missouri-Columbia in 2010. She has held faculty positions at a number of Colleges and Universities, and is currently an Associate Professor of Psychology at Holyoke Community, where she has been teaching Introductory Psychology, Statistics for the Social Sciences, Research Methods, and Health Psychology since 2013. Michelle also collaborates on psychological research and has served as a statistical consultant to researchers from a variety of disciplines. Her work has been published in Psychology and Marketing journals. Michelle currently resides in Agawam, Massachusetts, with her husband and young daughter. Michelle is the Bike Man's sister. She is committed to supporting his vision.